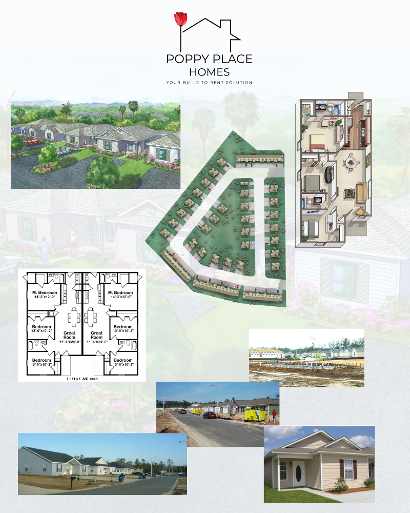 Homes value designed and engineered specifically for the rental property market. We innovatively build rental homes designed to create a living experience enriching both the lives of the residents and the professionally managed community.
From planning and development, to design and build, our construction management team ensures each property meets the quality standards we have established for success. Using designer finishes and home advances, we ensure each home is constructed for a lifetime of wealth.
Poppy Place Homes is where love resides, memories are created, friends always belong and laughter never ends. It all begins with our total build to rent solution. We are the turn key solution for institutional investment capital.